Do any charities know what they're doing?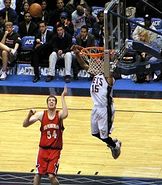 We think so. In fact, we're banking on it. GiveWell's mission is to help steer capital and foster dialogue, and that's it. We plan to give grants the same way we've given our personal donations: look for charities that already have proven, effective, scalable ways of helping people – charities that already know what they're doing – and give them money. No consulting, no expertise, no program development, and no restrictions. Money.
For-profit sector readers are probably bored right now and wondering whether I'm going to say anything, but I bet the same isn't true of nonprofit sector readers. From everything I've seen, our model of grantmaking is the exception, not the rule. Foundations don't fund charities, they fund projects; they design programs and agendas, then look for organizations that fit into them; they design project-specific budgets, then make sure each of "their" dollars goes where it's supposed to.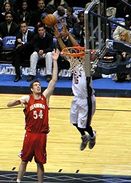 Part of it may be that foundations consider themselves experts in their fields, and they think they know more than the charities they fund. And they might be right … but that isn't how we think of ourselves. We have a lot of options, so we demand a ton of information from charities, and we demand that they engage our questions and suggestions intelligently – but in the end, they know way more about their work than we do, and they should be the ones to decide how they do it. The donor's role is to fund it.
It seems clear to me that this is would be a disastrous strategy if we didn't pick our charities carefully. Hey – that's exactly how it works today, with the lion's share of charitable capital coming from people who have no access to good information (though at least they can get irrelevant financial data and nonsensical metrics).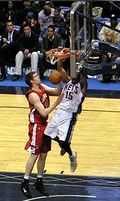 But imagine if we actually put in the due diligence, and find the charities that already have smart, experienced, passionate people with proven, effective, scalable methods for helping people. Imagine if we find the organizations that have it all except money. At that point, it's moot how much of our dollar is going to "overhead," or anything else – sometimes overhead is necessary and sometimes it isn't, and good people will make those decisions better than we can. At that point, it's unnecessary for us to "keep the charities in line," because they'll keep themselves in line or lose next time around. Accountability, transparency, and competition are harsher taskmasters than any contract can be.
When we find what we're looking for, we're looking at an alley-oop … all we have to do is throw them the ball. That's going to be easier and more effective than doing the driving ourselves.