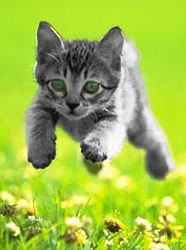 One of the things we need to do, as a transparent grantmaker, is to take the intuitions and biases that make us prefer one charity over another and make them explicit, so that everyone is aware (as much as possible) of the principles that drive us. I'm going to be doing this "out loud" on our blog; please bear in mind that what I write here is unfiltered and personal (i.e., I am expressing my own views, not those of The Clear Fund, whose short-term decisions involve Elie and whose ultimate decisions involve the entire Board).
As I explore different approaches to our five causes, I'm realizing that many of the most difficult calls to make are between organizations that serve fundamentally different populations with different needs – for example, how do you choose between an organization that provides job training for people right on the brink of employability and one that provides a comprehensive set of services for people with more complex issues (including substance abuse, mental health issues, etc.)? When I run up against these questions, the approach that keeps popping into my head is that of a wartime triage.
We're all familiar with the idea of helping those who need it most, but when resources are scarce (as in wartime, and charity), that's not all there is to it. As Wikipedia so helpfully explains, there are times when the protocol is instead to help people who have better odds of survival (i.e., people who need less help) – because more lives can be saved that way. That means diverting resources from most wounded to those whose injuries are more treatable. The question becomes not just "What will happen to you if I don't help?", but also "What will happen to you if I do?"
You might think a charity that seeks out people who need just a little help is "cherry-picking." But to me, this seems like a great approach. If we have one set of people stuck in poverty for a simple, stupid, easily fixed reason and another stuck in poverty for a whole complex of reasons – it makes sense to focus on the first group first.
This is cold, of course, and it's unnerving to think of things that way. That's why you rarely hear the idea of "helping those who can benefit more easily" – it's a concept reserved for the direst of conditions, when there's really no other choice. But to me, the state of the world is exactly that. There are more people in need than we can help. We need to think of charity not as a service to ease our guilt or give us warm feelings, but as a war on suffering. That means making tough choices, and this general approach – help the people who can benefit the most from the least – seems like a good way of making them. Thoughts?