What would you do to make the world a better place?
Would you …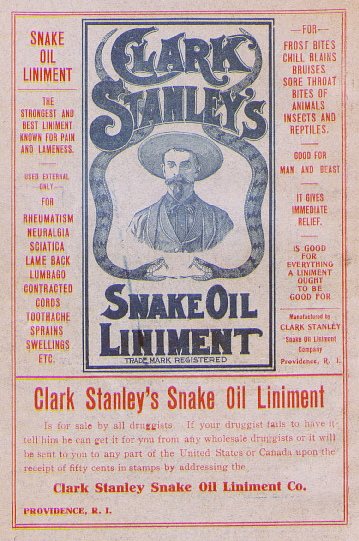 Of course you would. And of course you can't.
If people buy from (or look at ads for) companies based on their donations to charity, I promise the prices will rise by however much they're donating. When sponsors give to charity for every home run the White Sox hit, they have a range in mind – and you can bet that if they end up owing way more than expected, somehow this is going to come out in next year's pledge (even if it's through their insurance company's quote, etc., etc. …)
I've debated the specifics of various schemes along these lines before. Right now, I want to drop my usual preference for concreteness, step back from all the mechanics, and just be as general as I can be.
If someone tells you you can make a difference without either giving up anything valuable or doing anything useful, they are wrong.
When trying to figure out which schemes work and which don't, it seems that's about all you need to know.
As for the notion that these kinds of schemes "raise awareness" … man, I'm sick of hearing about "raising awareness." If you're not, just – read this.
I'm surprised by how many otherwise intelligent people get pulled in by promises of saving the world by yawning. Sure, they're tempting, and it can be very complicated and confusing to figure out precisely why they don't work … but the fundamental problem couldn't be more obvious. Please don't fall for this stuff. That's all.