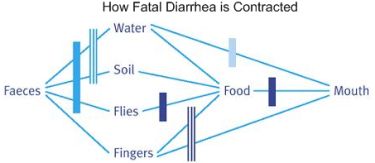 The Community-Led Total Sanitation program looks like a potentially good target of funding.
But I can't find out how to fund it.
The program's summary page links to three organizations. One appears devoted to research rather than replication. Another is a water and sanitation omnibus program whose activities include many of the activities I'm less confident in. CLTS is nowhere on its list of global initiatives. The third organization is CARE, a giant organization whose website barely mentions CLTS (and its only use of the program appears to be as an "entry point" to other programs).
We think programs that are proven, cost-effective and scalable should be popular. But in many cases, there isn't even a mechanism for this to happen – some of the most promising interventions aren't even on a donor's menu.