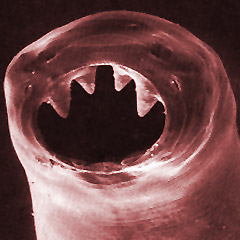 My last post explains why I largely trust the most famous school-based deworming experiment, in particular the report in Worms at Work about its long-term benefits. That post also gives background on the deworming debate, so please read it first. In this post, I'll talk about the problem of generalization. If deworming in southern Busia County, Kenya, in the late 1990s permanently improved the lives of some children, what does that tell us about the impact of deworming programs today, from sub-Saharan Africa to South Asia? How safely can we generalize from this study?
I'll take up three specific challenges to its generalizability:
That a larger evidence base appears to show little short-term benefit from mass deworming—and if it doesn't help much in the short run, how can it make a big difference in the long run?
That where mass deworming is done today, typically fewer children need treatment than in the Busia experiment.
That impact heterogeneity within the Busia sample—the same treatment bringing different results for different children—might undercut expectations of benefits beyond. For example, if examination of the Busia data revealed long-term gains only among children with schistosomiasis, that would devalue treatment for the other three parasites tracked.
In my view, none of the specific challenges I'll consider knocks Worms at Work off its GiveWell-constructed pedestal. GiveWell's approach to evaluating mass deworming charities starts with the long-term earnings impacts estimated in Worms at Work. Then it discounts by roughly a factor of ten for lower worm burdens in other places, and by another factor of ten out of more subjective conservatism. As in the previous post, I conclude that the GiveWell approach is reasonable.
But if I parry specific criticisms, I don't dispel a more general one. Ideally, we wouldn't be relying on just one study to judge a cause, no matter how compelling the study or how conservative our extrapolation therefrom. Nonprofits and governments are spending tens of millions per year on mass deworming. More research on whether and where the intervention is especially beneficial would cost only a small fraction of all those deworming campaigns, yet potentially multiply their value.
Unfortunately, the benefits that dominate our cost-effectiveness calculations manifest over the long run, as treated children grow up. And long-term research tends to take a long time. So I close by suggesting two strategies that might improve our knowledge more quickly.
Continue reading "How thin the reed? Generalizing from "Worms at Work"" →