It's slowly dawned on me that I almost never see the word "charity" on the other blogs in this space, and I rarely see it in foundation literature either. Meanwhile, you'll almost never see the word "philanthropy" on this blog. For a while, the reason for this was simply that I think "philanthropy" is one of the ugliest words that it's possible to construct. But I've picked up another reason to prefer "charity," as I've discovered why others avoid it. In Sean's words, "philanthropy [is] the practice of dealing with root causes rather than the derisively referred to 'charity' which is 'just about managing symptoms.'" Put me down for managing symptoms, thanks.
Severe diarrhea kills millions of children a year. When are we going to find a cure?? Um, actually, we have one – in fact, we have several reliable, simple, cheap methods of both treating it (with a packet of nutrients that costs pennies) and preventing it (with water purification tablets, among other things). So may I ask why the Gates Foundation is determined to attack this problem by developing and researching new drugs and treatments?
The Google.org blog reports that polio is nearly eradicated, with under 2000 reported cases. I don't know anything about polio, but I have to wonder why Google feels that its funds are best spent making a movie to raise awareness about this issue rather than just attacking it head-on. Making a movie isn't cheap, and competing with Knocked Up for attention isn't easy; using treatments and methods that have already worked thousands of times is both.
It's hard for me to say much about what foundations do, what they're thinking, and whether they're reasonable, for the usual reason: it's incredibly hard to get information from them on why they make the choices they make. But my general impression is that they place too much emphasis on "eliminating problems," rather than on improving human beings' lives.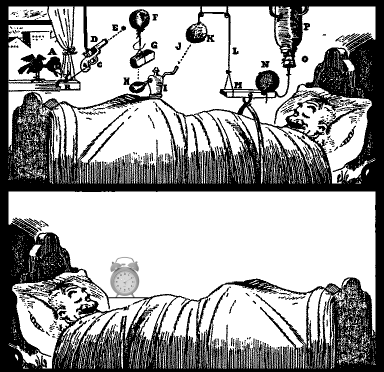 When you're trying to accomplish as much good as possible with your dollar, as in everything else, you have to factor in certainty (the same reason that people buy stocks and CDs instead of just lottery tickets). Of course I'd love to cure cancer or save Darfur, and I'd rather eliminate a disease than save 100 people from it. But as a strategy gets longer-term and gets more moving parts, my confidence in it falls exponentially. And my confidence falls even faster when all I know about a strategy is that it involves "research" (competing with thousands of other causes for the best scientists), "advocacy" (competing for political airtime), or "raising awareness" (good luck if you don't have Al Gore or Michael Moore in your corner). The burden of proof should be high for a direct-service charity, but it should be 1000x higher for strategies along these lines – no matter how wonderful the goal.
That – not any philosophical opposition to government intervention or anything else – is why I generally prefer my donations to work one person at a time. (That distinguishes me from this fellow, whose argument against "root causes" appears to actually be an argument against large-scale charity.) The chance to truly change the world is, of course, incredibly tempting, and there are times when it's the right thing to aim for. But it's also important to remember that the dichotomy between "getting results" and "treating symptoms" is a false one, if improving humans' lives – not promoting abstractions – is your ultimate goal. Saving a person from starvation – even if makes no dent in the causes of world hunger – is itself a result, and wonderful one.