As quickly and efficiently as I possibly can, I'm now trying to read up on our five causes, and ask the question: "What is the evidence – independent of particular nonprofits – for and against different methods of helping people?" Given the enormity of the topics and how little time I have, this is difficult, to say the least. That's why I'd like to keep you posted and get thoughts from anyone who's interested.
Here's what I'm thinking right now:
1. I've been surprised by how foreign the question above seems to foundations and grantmakers. I've had long conversations with several major foundations known for "results-oriented" grantmaking, where I've asked this question, and have gotten referred either nowhere or to very general sites where I can start digging in. I've gotten practically no concrete statements along the lines of "We believe Method X is more promising than Method Y" (I got exactly one, and it was couched in about 200 caveats about how it's just a generalization, and I'm not allowed to disclose to anyone what the generalization was or who said it). I would expect a foundation that makes grants in education to have written up its own opinions on what works (preschool? Tutoring? Longer hours? Teacher training? Etc.), with footnotes to the research that makes it believe this. We certainly will.
2. But, there's certainly plenty of research out there to create this kind of writeup. More than I can realistically cover thoroughly in 2007. I'm doing the best I can to focus on very current research, and methods that are common among charities.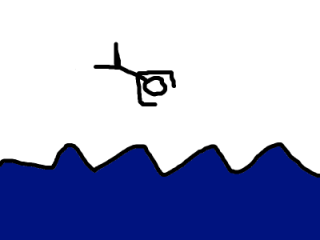 3. Causes 2, 3, and 4 are all very amenable to this sort of research, because "How do we fight poverty in the developing world?" and "How do we improve education?" are both discrete, established topics that academics like to fight over. Cause 1 and 5 is much harder: people tend to ask not "How can we save lives in Africa?" but "How can we fight malaria?" or "How can we fight AIDS?" If I went through all of these papers, I could eventually build up a picture, but I don't believe I can find literature reviews that directly compare all the different ways of saving lives (for the record, the way I would do this would be to rely heavily on the triage approach). Let me know if I'm wrong. Cause 5 is a very similar situation: people argue about how to help ex-convicts and how to help substance abusers, but directly comparing the two (again, I would do this using the triage approach) seems pretty rare.
So, I'm going to focus my research for now on Causes 2-4; I'll attack Causes 1 and 5 later, when we know who our strongest applicants are (in terms of their ability to report and evaluate what they do, our main criteria for Round One), and focus on comparing the specific strategies that our strongest applicants engage in.