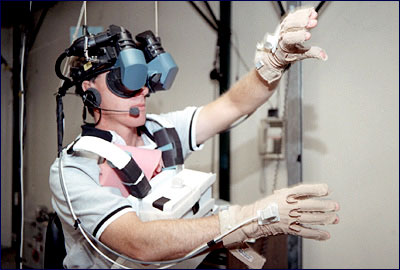 Monday I visited Year Up, our #1 ranked charity in the cause of employment assistance. Although they quite understandably declined my request to videotape the visit, I'm going to share as many of my impressions as I can here.
Although I think informal/intuitive evidence is generally overrated (relative to facts about life outcomes), I do still think it's valuable. So here are my thoughts. I've made no attempt to organize them, or to support them empirically in the way we usually try to do. This is soft evidence – these observations are nothing but loose impressions and entirely personal opinions, so take them as such.
First of all, I think it was a valuable way to learn about the organization, and in the future I think we should change our plan and do site visits in between Round 1 and Round 2 (rather than at the end of the process). It certainly was far from "immersion" – closer to a fundraising event – but talking to the staff and students gave me a sense of what they think is most important about the program, which, on reflection, is a better place to start our investigation than with our own questions.
The area was small but nice – clean and crisp with a generally positive, upbeat vibe. (Because of the visit? I don't really think so. The students had energy when they were in the central space between classes – you can't reasonably fake that, or at least, you wouldn't bother to for little me.)
Staff were 100% in "selling mode." All smiles, all positive. I tried continually to ask questions/bring up topics that would lead to meaty conversation, acknowledging challenges/weaknesses of the organization as well as strengths, but the fish just weren't biting. So although there were things I learned, I didn't find the conversation to be very substantive, and it certainly wasn't a good basis for getting to know the staff in any way or getting a good sense for what they're really like (how they approach problems, whether I'd want them on my team, etc.)
(To be clear, this isn't necessarily a criticism. It's possible that being 100% sunny is the way to get money from most funders, and you do what you have to do. But I feel that we were unable to interact in an authentic way, and I find that unfortunate.)
Students were also in "selling mode." It isn't necessarily because they were actively trying to sell me – their attitudes just reminded me of members' attitudes toward the summer camp I went to, or the college clubs I joined, or even to some extent the companies I've worked for. I believe people have a strong bias to believe that whatever they're doing is the greatest thing to be doing, particularly if it's something they (a) chose to do, and represents a commitment on their part; (b) involves education (nobody likes to think they're studying anything other than the most important things you would want to know). So, no question that there was a lot of enthusiasm, and this made me pretty confident that the program does not bore them or antagonize them; at the same time, this is a long way from convincing me that they're headed for better lives than they would be without Year Up's help.
(I would certainly get a stronger feeling on this – though not anything definitive – from talking to a former student who is now working. Year Up told me they can set this up at a later time.)
I am very unclear on exactly what skills people are picking up in class. I asked the students what they're learning about, but it took a long time to get off of things like "believing in myself" and onto anything related to the actual skills/knowledge they pick up. (Of course both can be important; I wanted to hear about both.) One talked about taking a computer apart, and another talked about learning how companies manage their risk, but neither was specific enough for me to get a sense that they are learning specific things that will be needed for specific activities. Cold-hearted as I am, I believe that if you're going to try to change something about a young adult in a lasting way, changing their job skills is a better bet than changing their self-image and attitude. So seeing an apparent focus on the latter was a little disconcerting, though nothing big (I'd still bet that students are learning specific skills at some point during their program and internship, just given the nature of the jobs they're going into).
I learned some interesting tidbits:
Students meet once a week to publicly give each other feedback on strengths and weaknesses. This idea has enormous appeal to me personally – I just think taking and giving feedback is an underrated skill, keeping weaknesses "private" is overrated, and I'm glad to see Year Up sharing these values of mine in a pretty significant way. I asked if anyone was comfortable sharing a weakness, and the responses were on the generic side ("I used to not have confidence but now I do"), so I don't get a great sense for what the feedback they share is actually like … but the exchange was pretty unnatural (funder asking students to share a weakness) so I don't think it tells me very much on the whole.
Students are assessed on a "point system": being late to class means being docked a small amount of their stipend and losing "points" that can eventually lead to dismissal. Along with the contract they sign at the beginning of the program, this is intended to get them used to being on time every day, no excuses.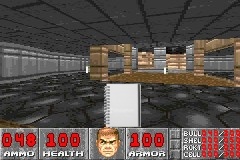 My view of why Year Up is good is very different from the staff's view of why Year Up is good. I believe that it is a smart program because it finds people who not only need help but are capable of being helped – people who already have the motivation and intelligence to hold down a reasonably well-paying job, but aren't doing so for a fairly straightforward reason like not having the training or connections to get it. Year Up agrees with me about the importance of connections, but that's about it. They think their program design (particularly the two bullet points above) is key – and they emphatically do not agree that their selection of students is of major importance.
I asked them point-blank why they think particular other organizations, also serving disconnected youth in intensive, high-expectations programs, end up getting their clients jobs paying ~$10/hr, as opposed to Year Up's ~$20/hr. Year Up's answers were all about the high expectations they have for their students, the confidence they place in them, and the passion with which they do their job. I don't deny that any of these things are true of Year Up – but I would guess they're also largely true of at least some of the other organizations, and I have a really, really hard time believing that they can explain a 2x difference in incomes, especially when there is another perfectly good explanation at hand: Year Up has different entry/selection requirements than other programs.
As you know, I am very willing to believe that some charities are much better than others, but I wouldn't bet that Year Up – or anyone – can take the same people that earn $10/hr from other programs and get them to $20/hr. I think their students are different people; consistent with our triage principle, I consider this a major advantage of the program.
Well, there you are, a bunch of impressions. Key takeaways? Seems like a good place with positive energy; my confidence in Year Up as #1 certainly hasn't eroded. On the other hand, the "sell" aspect really made it hard for me to get a true feel for much, though I did the best I could; I'd much rather do a site visit as a spy than as a funder.