Our research for saving lives in Africa comes out soon. While we've mostly stuck to finding the best organization – rather than generalizing about "how to save lives" – we've formed a couple informal opinions along the way, and this seems like a good time to share.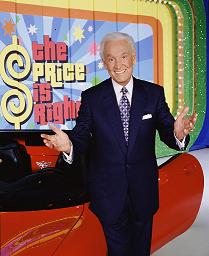 First off, I think bed nets are a little overrated as a cheap way to save lives. You may have heard sales pitches like this: "With just $10 you can send a bed net to stop mosquitoes in their tracks. Send a net. Save a life." (From the Nothing but Nets Campaign.) Or, from Nicholas Kristof: "For $5 you can buy a family a large mosquito net and save several people from malaria."
The thing is, while it's true that $5-10 buys a net, that's a very long way from saving a life. We're looking at PSI's net-selling program, which costs between $5-10/net including distribution, marketing, etc., and we're finding the following things need to be considered:
Relatively few children die from malaria. That means you have to give out a lot of nets to make a difference in a few lives. By our estimates, you need to distribute about 25 nets to reach a child who would have died. And, some nets are likely distributed to areas where the mortality rate is even lower.
Not all nets that are distributed are eventually used properly. Distributing something for free is great because everyone gets it, but it's also likely that many people choose not to use it, and if they do, may use it for something far different than what it's intended for. Since PSI sells rather than gives nets, we'd guess the concern is smaller than usual with them, but it's still a concern.
Nets only save lives if at-risk people sleep under them. Malaria largely kills children under the age of five (as well as pregnant women). If the wrong family members are under the nets – or they're just not using the nets, period – the nets won't do any good. Proper use, awareness of who's at risk, etc. can't exactly be taken as given, although unlike other distribution campaigns we've seen, at least PSI has some data on how often the nets actually get used (about 70% of those who own them use them on a given night, in the region PSI studied).
Sleeping under a net only reduces your risk of contracting malaria by 50%. You can still get bitten during the day, when you go to the bathroom, etc.
A net doesn't last forever. Nets tear, and some need to be retreated with insecticide to remain effective.
When we do all the math (not available yet but will be this coming Monday), we estimate that you don't end up saving a life per net – you end up saving a life for every 70 or so nets at best, and maybe even more like 300 (so around $500 to $2000). Even PSI's own estimate of lives saved comes out close to around 70 nets per life saved. And that's looking at an organization whose customers purchase nets, defraying the cost somewhat and also probably reducing the number of nets that go to waste. Giving nets, though it may ultimately be effective, may involve even higher expenses.
Too expensive? Of course not, $2000 for a life is still a ridiculous deal. We just think you can do better.
For example, I think condoms are pretty underrated as a way of saving lives from HIV/AIDS. A lot of the focus in HIV/AIDS is on antiretroviral therapy, an extremely expensive form of continual treatment for existing AIDS patients, but promoting safe sexual behavior of any kind can stop AIDS before it starts for many people, and has many additional benefits as well. Looking at the same organization (PSI), we think their condom marketing is saving lives for more like around $250-1000 a pop – and that isn't including other benefits, such as:
Reducing unwanted pregnancies (which also means reducing deaths in childbirth, actually one of the leading killers of African adults).
Reducing sexually transmitted diseases aside from HIV/AIDS (also a killer and generally a pain in the neck).
Slowing the spread of HIV/AIDS.
Of course, these numbers and claims rely on a lot of assumptions; our full research will be available within the week, so you'll get the chance to check it all out then. These are just informal observations. But even though our estimates are rough, it seems to me that all things considered, a successful condom marketing program (or any program that increases safe sexual behavior) is a pretty good life saver, and probably better than the good old nets. I'll take either one in a heartbeat over antiretriviral therapy, which was all the rage for a long time despite the fact that it's one of the most expensive and complex ways to help people in a region littered with cheap and simple opportunities.
Then there are things I think might be even more cost-effective, but don't know much about yet:
Immunizations. They're great because they fully protect a child from a disease for the rest of his life (unlike nets which only last for a few years), and as far as we know, the actual vaccine costs little. Measles, for which an effective vaccine already exists is still one of the leading causes of death among children in the developing world. We don't know why vaccines don't reach those children – it's certainly plausible that the areas they live in are so hard to reach that the cost of vaccinating them is extremely high – but we'd like to know more about this, because it's hard to find a simpler way to save a life.
Vitamin A supplementation. Research suggests that providing vitamin A supplements (a product that costs less than a quarter) to children under five can reduce child mortaility by pretty huge amounts. We have some questions about the research, as well as the ease of expanding coverage (as in vaccinations), but it's possible that (unsexy though it may be) reducing Vitamin A deficiency is one of the most promising ways to lower infant mortality and improve general health.
Thoughts?