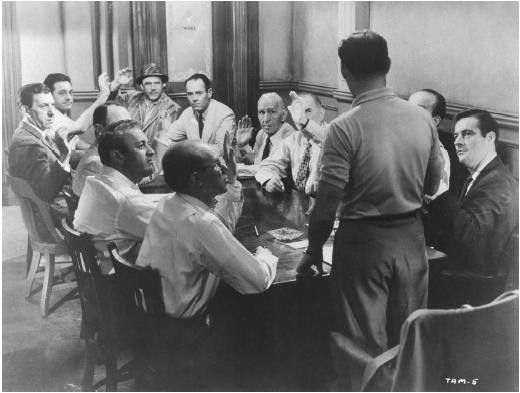 Audio for last Monday's board meeting is on the way; in the meantime, here's a summary. The meeting ran about five hours and had heated arguments, tension, drama, a couple car chases, and down-to-the-wire votes. The highlight was the Elie and I ended up reversing our position on 2 of the 3 causes we voted on. Here's the story.
Employment assistance: HOPE Def. Year Up in Double OT
Elie and I walked into the meeting having settled on a basic judgment call: we preferred high-skill to low-skill job training, for a variety of reasons. The Board (particularly Greg and Bob) questioned all of these reasons heavily.
We argued that without good comparison-group data, we couldn't really use empirical evidence to establish whether a charity was making clients much better off than they would be without its help. Therefore, we preferred charities that were clearly teaching a highly specific skill – something that clients would clearly need training in – rather than working on improving motivation, which seems much harder to change in a 12-month or shorter program. By contrast, Greg and Bob felt that the easiest thing to help a person with is neither motivation nor specific skills, but extremely basic things like how to present oneself for an interview – and that this is the sort of coaching they're unlikely to be able to obtain without a nonprofit's help.
Our cost-of-living analysis suggested that lower-skill jobs, paying $10/hr, don't represent a true living wage – and that they are unlikely to lead naturally to raises, whereas high-skill jobs allow a reasonable and improving standard of living. Greg and Bob were of the mind that getting a first job is the "hardest hump to get over," and that someone with a job can find a way to get further training and move up, without needing an intensive nonprofit-run program.
The frustrating thing is that everyone in the room was completely guessing on all of this, and I feel that the right kind of evaluation could settle these questions. We voted on this central question – high- vs. low-skill wages – and initially, high-skill won 3 votes to 2, and we prepared to vote between the high-skill organizations Year Up and St. Nick's.
But even though my instincts still lean toward high-skill training, my confidence was substantially weakened by Greg's and Bob's arguments, and it occurred to me more just what a huge tossup/judgment call this all is. With that in mind, I switched my vote, preferring to "break the tie" between approaches by going with The HOPE Program, which is (a) the charity I have the highest confidence in as an organization, due to its impressive and thorough self-evaluation; (b) the charity whose effect is best supported by the (admittedly sketchy) empirical evidence we have.
The rest of the Board agreed with my way of framing the new decision, and after walking in expecting to award Year Up, we unanimously elected HOPE as the winner of our grant.
Saving lives in Africa: PSI 3, PIH 2
All of us agreed that Population Services International and Partners in Health appear to be truly excellent organizations, with dramatically different strengths and weaknesses. On one hand, PSI is a standout in terms of being able to track and document itself, and appears to conduct extremely large-scale, cost-effective activities that save huge numbers of lives. PIH is far inferior by the "dollars per life saved" metric, but of course there's so much more to the story than that. Their model of providing comprehensive health care is extremely appealing because it is straightforward and community-based, and therefore (in my mind) a much more reliable way of ensuring that we're truly addressing disadvantaged people's needs.
This argument got heated and it got impolite. I took PSI's side and accused Lucy and Tim (PIH defenders) of avoiding my arguments by using "jargon," and focusing on PIH's "revolutionariness" instead of just trying to figure out who's going to help as many people as much as possible. They, in turn, accused me of being too naive to understand PIH's awesomeness, and they may be right (though for the record, I do think PIH is awesome and would defend it over any other organization I know of but PSI, including many organizations that annihilate it on the "cost per life saved" metric).
Greg, Bob and I carried PSI over Tim and Lucy. Yes, the three outsiders outvoted the two more experienced people. Yes, this is a concern, and yes, I still feel far from 100% on the decision and still think PIH is great. But as of today, I'd still rather grant PSI for a variety of reasons, and like any donor, I'm going with what makes sense to me. All five of us agreed that it was a tough call. The conversation will continue.
Global poverty: Opportunity International rallies from 1st-quarter deficit
Another one on which I completely flipped my position on a key judgment call. Elie and I came in having read all the literature we could possibly find evaluating microfinance programs, and we'd concluded that there is reason to believe that microfinance helps people – but the evidence isn't nearly as compelling or rigorous as generally believed. We argued that there are just too many questions about when and how microfinance helps people – and that none of the microfinance organizations we'd evaluated were able to give us good information on when and how their programs worked. We therefore preferred to go with something simpler, more concrete, and more tangible: KickStart, which markets a water pump that directly improves farm production.
Greg and Tim agreed with us about the problems (and how little is known) with microfinance, but challenged the idea that a pump is more reliable just because it is more tangible. Both are convinced that there is not enough available credit in the developing world (something I don't have as strong an opinion on); and they pointed out that the mere fact someone repays a loan generally tells you they used it for something reasonable and presumably life-improving, even if not to create a thriving new business.
I found their arguments compelling. We all hesitated to grant a microfinance program because we don't have nearly enough information about any of them, and they – of all organizations – should be able to provide hard data, since they essentially are banks. But ultimately, we went with Opportunity International, which had given us the best picture of what was going on in their programs. This is a cause we need to do a lot more work on, but we all agree that it's best to give today (based on a best guess) and keep learning – not hold our charity until we're 100% confident.
Other causes: coming soon
Despite the wish to give today, we simply need to do more work in Causes 3 and 4, so we put those off.
People get tired and cranky
Lucy and Tim were sick of jabbering, and asked that we cover only the things we had to cover for the rest of the meeting. So we skipped the Progress Report on Year 1 (good thing, because the attention we got later in the week has altered the report substantially), approved the 2007 budget retroactively, and pulled up our salaries for approval through the next Board meeting. Lucy said she would approve these salaries only on condition that we commit to discussing (at the next meeting) what metrics GiveWell will use to evaluate itself. She is insistent that we apply the same high standard of metrics and evaluation to ourselves that we want to apply to other charities. She is right, and we are working on it.
The moral of the story
Deciding where to give was exhausting, demanding, and affected significantly by the presence of different perspectives, from Greg's financial/economic intelligence to Lucy's and Tim's expertise and experience. My #1 thought coming out of it all is that we need more of these heated, diverse conversations, and we need them to be happening between more different kinds of people and in more public settings. Making the world a better place is not easy; it deserves to be argued about as intensely and critically as everything else important that we do.
The things I'm proudest of about this meeting:
1. That I changed my mind on two key issues (and ended up switching my vote on 2 of the 3 causes). I feel that it always takes vigilance to keep an open mind, especially when arguing over something I've been working on and convincing myself of for months, so it's always good to be monitoring whether I am operating in a manner consistent with open-mindedness.
2. That Board members were able to challenge our decisions in an informed way. The Board didn't have access to any special materials (except on global poverty, which isn't on the website yet but will be). They just read givewell.net , and doing so allowed them to understand the key issues enough to truly apply their own critical thinking. That's what GiveWell is really about.