6 months ago, GiveWell pledged to give a $25,000 grant to the best organization we found in each of our five causes, and we're going to follow through. But, I wish we didn't have to.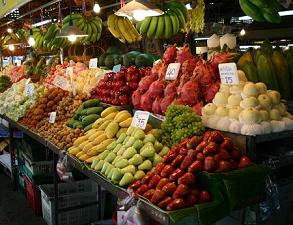 We recognized that donors are more likely to trust us for some decisions (comparing organizations with similar goals) than for others (for example, trying to compare the value of saving a child's life in Africa to that of helping improve a child's education in the New York City). That's why we divided charities into different causes, with the aim of giving one grant in each cause.
Having learned what I have about organizations that aim to raise incomes in New York City and those that aim to save lives in Africa, I would not donate to any of our applicants aiming to raise incomes in New York. I'd donate instead to Population Services International, our top choice for saving lives in Africa. I have two reasons for this:
The relative cost of the programs.
The logic underlying the approach.
1. Relative cost. The organizations we recommend – the ones in which we have the most confidence – spend $10,000-50,000 to help an unemployed/under-employed person become self supporting. For $50,000, I'd expect to save at least 50 lives in Africa by donating to Population Services International. There are reasonable arguments in favor of improving lives in the developed world – there's value in helping people "get over the hump" that's preventing them from living a fullly enabled otherwise happy life – and our "lives saved" number is of course a simplification that leaves out a lot. But these are not in the same ballpark. I think that the ratio of people helped (10-50:1) is just too much.
2. The logic underlying the approach. I don't understand the "theory of change" (or, the basic logic behind the intervention) that explains the outcomes that Employment Assistance charities achieve. Are some basic soft skills (resume writing, interviewing tips, etc.) preventing their clients from finding employment? Do their clients need specific vocational skills (computer technician, environmental remediation technician, etc.)? We've wondered if it makes more sense to run job-training programs or just give the people money to support their basic needs, or otherwise, provide directly for their needs. In Africa, I understand the logic behind the interventions much more clearly (for example, selling insecticide treated nets that prevent mosquitoes from biting children, and thus prevent the transmission of malaria).
I end up feeling like a donation can make a huge difference in many people's lives, with high confidence (through our top Cause 1 organizations) – or might make a difference in someone's life, with low confidence and an unclear understanding of the logic (through our top Cause 5 organizations).
Our aim at GiveWell is to help donors find great charities to donate to by identifying the best charities in a cause (in which we can compare apples to apples). Our goal isn't directly to choose their causes for them because the choice of apples versus orgnges is often a question of personal taste. But we hope that as we show donors more concretely what they get for their dollar, that will affect what causes they choose too. Speaking very broadly and roughly, imagine that for $25,000 you could save 25 lives in Africa or help 1 person get a better job in New York City. I know how I'd choose. What would you do?